RELEASE NOTES
New prioritization panel for Backlog Essentials
December 12, 2017
New features
Calclulate Feature-Score based on Business Value and Effort
New panel to vizualize Business Value, Effort and Score
Show Value vs Effort chart when selecting multiple items
Reorder backlog items based on calculated Score
With this update we released one of many features around the topic of backlog prioritization.
For now you can use your Business Value and Effort values to calculate a basic score.
There will be more advanced scoreing features coming up. Stay tuned!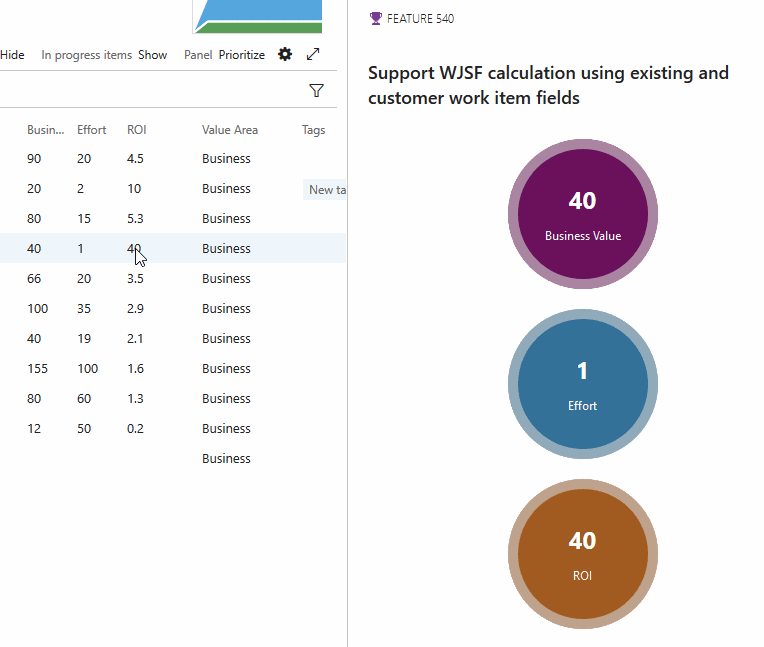 Share your opinions with us!
If you have any opinions, thoughts or other kind of feedback, please let us know.
Dont' have the extension installed yet? No problem, here is the link to the marketplace listing.