RELEASE NOTES
Auto save in Quick Edit backlog panel
December 18, 2017
New features
Automatically save changes in Quick Edit panel
Field Time Criticality now available
Field Value Area now available
Bugfixes
Error message was logged to console due to new Personas integration
Making edits in the backlog just became even quicker.
The new auto-save feature automatically saves changes for you without you needing to reach for a button or hitting Ctrl+S.
Also we added two more fields Time Criticality and Value Area that are available by default in the Scrum and Agile templates.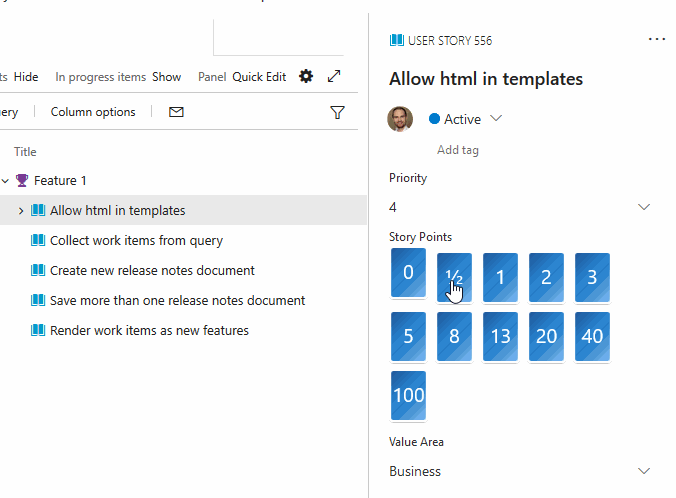 Share your opinions with us!
If you have any opinions, thoughts or other kind of feedback, please let us know.
Dont' have the extension installed yet? No problem, here is the link to the marketplace listing.