RELEASE NOTES
Personas integration
December 14, 2017
New features
See affected Personas directly in the backlog
Are you using the Personas extension?
Great! Now Backlog Essentials displays your affected personas just like in the work item form.
Editing personas in the Quick Edit panel is not supported just yet but you can click them to open persona details just as you would expect.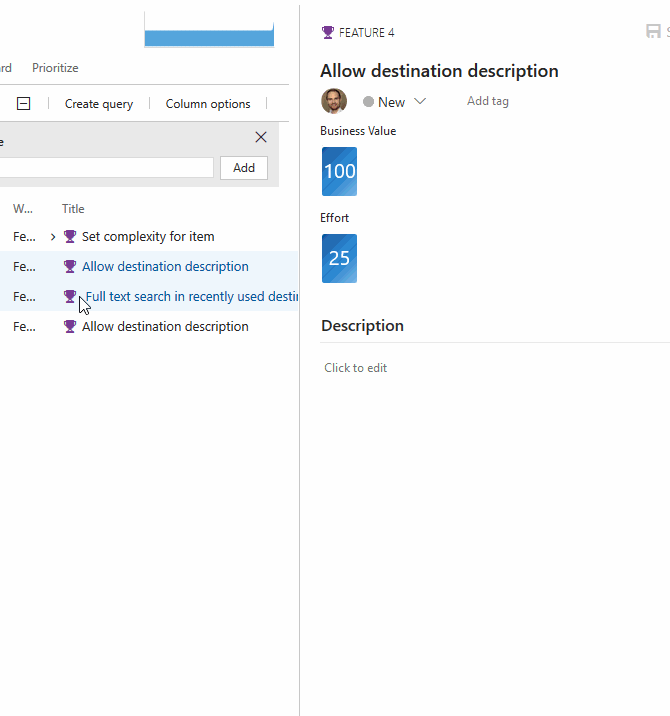 Share your opinions with us!
If you have any opinions, thoughts or other kind of feedback, please let us know.
Dont' have the extension installed yet? No problem, here is the link to the marketplace listing.