RELEASE NOTES
Field customization and more fields for Backlog Essentials
November 30, 2017
New features
Customize fields in Panel settings dialog
New cards control to pick story points
New supported field: Activity
New supported field: Priority
New supported field: Iteration Path
New supported field: Area Path
New supported field: Activity
New supported field: Completed Work
Improvements
Small styling improvements
Bugfixes
Fixed bug where Story Points, Effert etc could not be set to empty value
With this release the long awaited customization of available fields in the Quick Edit panel finally landed.
Also long requested fields like Iteration Path, Priority and more are now available.
If you don't see them by default have a look in the settings page.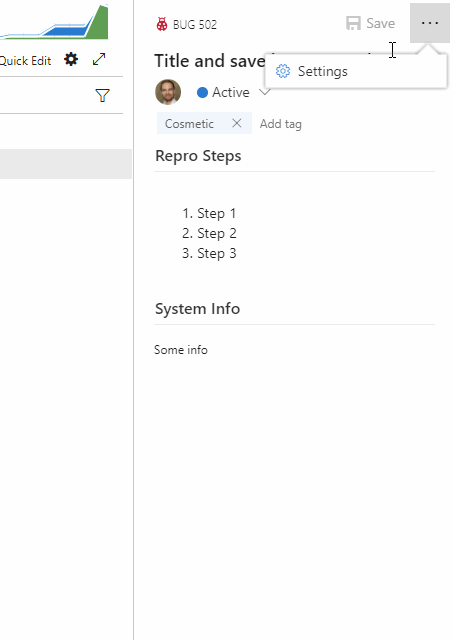 Share your opinions with us!
If you have any opinions, thoughts or other kind of feedback, please let us know.
Dont' have the extension installed yet? No problem, here is the link to the marketplace listing.